Birthday Cakes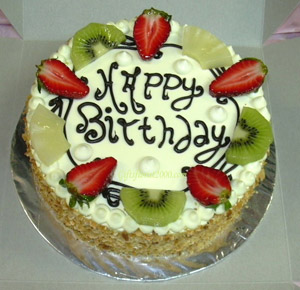 Are you looking for a birthday cake delivery in Bhubaneswar, Odisha? Since 2006, customers all over the world trust our service to deliver handmade, fresh birthday cakes to their loved ones in Bhubaneswar, Odisha. We're proud to be the Number ONE and the BEST in the market. We deliver it on time, even midnight delivery service is also available.
Birthday cakes at Bahaghara are freshly baked from the oven, and are topped with a hand written 'Happy Birthday' message with the person's name or edible cream depending on which cake you select. We add your personal birthday message to your special birthday card and enclose that with your birthday cake. We then carefully package your cake in a specially designed box to ensure that your birthday cake delivery is safe and sound. Your cake is then delivered directly to the recipient. Imagine the pleasant look on their face when when they open their front door.
Our kids birthday cakes are available in a choice of indulgent flavours including chocolate fudge, fruit cake , eggless cake or soft carrot cake. Complete with eye-popping icing colours and elaborate edible toppers, our mouthwatering novelty cakes will compliment any celebration perfectly.
Call our team to find our more.