Wedding Catering
Finding the right wedding caterer is of the utmost importance when organising an wedding. It is true to say that no Oriya Wedding is complete without good food. Food can actually make or break a wedding/marriage. If your guests are enjoying the food & atomosphere they will enjoy the event and this is the aspiration of every bride and groom. The fact is, the wedding catering is the one thing your guests are sure to comment on.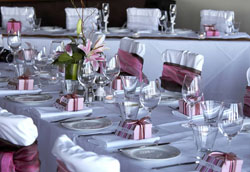 "As Wedding caterers we at Bahaghara provide the complete service to stage your own function. We have the experience needed to make your big day a success and will tailor / bespoke menus to suit your plans."
As experienced wedding caterers, we offer a variety of food service methods for wedding catering. Bahaghara Catering Team have built a reputation for quality service and delicious food; well that's what our clients & their guests tell us. We provide modern, tailored catering for wedding functions.